Our primary 4-7 pupils participated in environmental workshops delivered by Pamela Hanna on Tuesday 23rd January.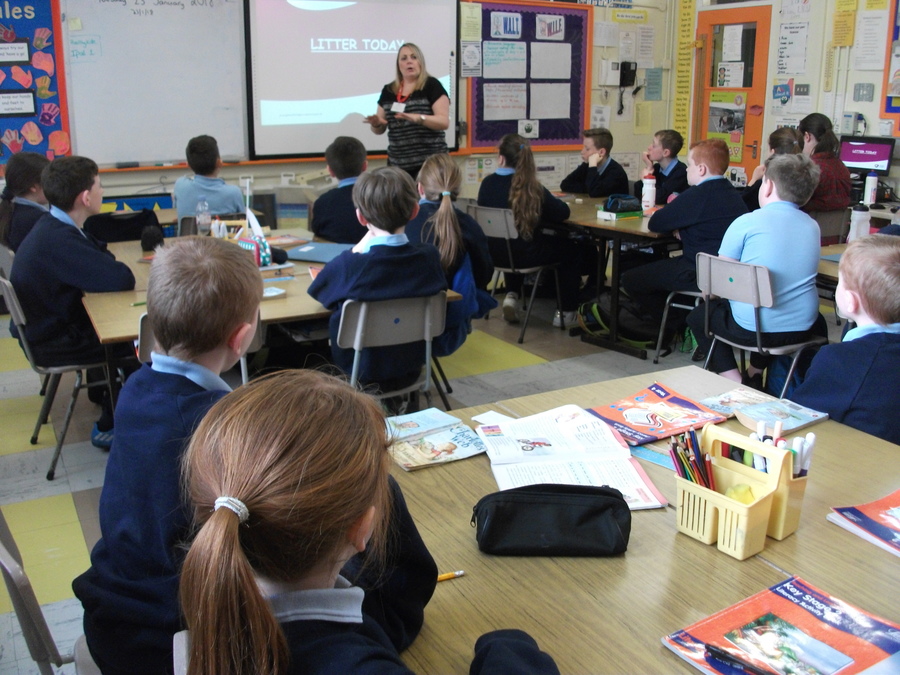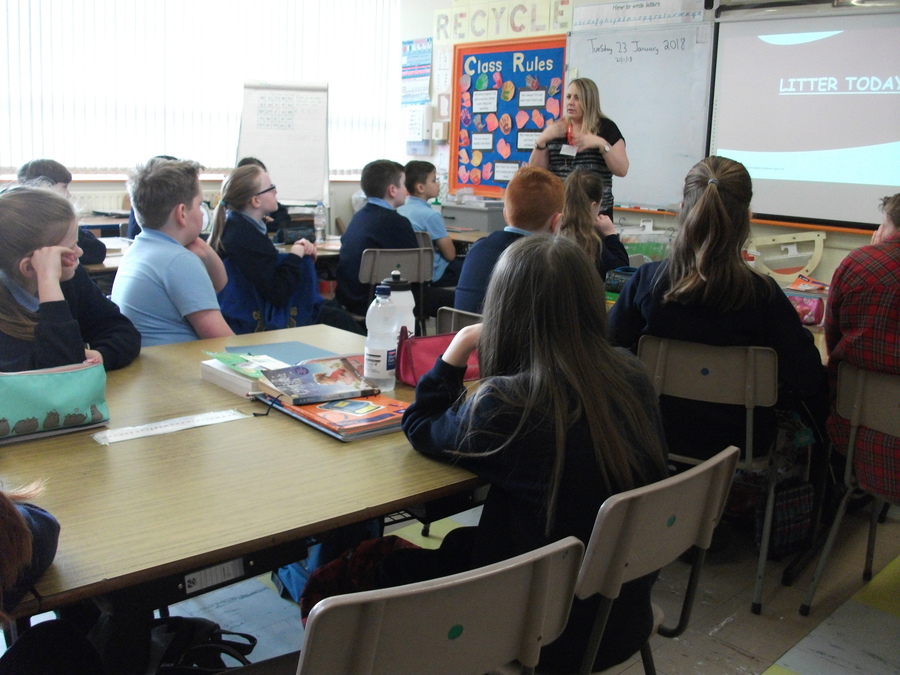 April 2016..... Whole school clean
Our Eco After School is working VERY hard building bird feeders and preparing our garden.......
Thank You to Mrs Brankin who came in to join our Eco Council meeting and to teach us all about the herbs and spices......
St. Patrick's Aghagallon make it a Clean Sweep. St. Patrick's Primary School Aghagallon was delighted on Tuesday 7th June to learn that their little village school has won the
Northern Ireland Amenity Council Best Kept School Award for 2016.
The award ceremony, which took place at the Lough Neagh Discovery Centre was attended by Mrs Morgan, the teacher in charge of the ECO Team this year, accompanied by two boys from the Eco Council and Building Supervisor Mr Farrell.
Principal, Mr Kevin O'Hara, commented, "This has been a fantastic year for our school, last month we celebrated outstanding assessment results for our children. This was followed by the award of our first ever Green Eco Flag. We were all very proud on Friday 3rd June to raise the flag for the first time, after a very successful sports day. The Best Kept School Award is the icing on the cake for us."
These awards are a resulted of a concerted effort by the children and the school community over the past three years. Mr Farrell said, "When I joined the staff of St. Patrick's I was asked to become involved with their Eco Efforts. This has been a pleasure, the children are a delight to work with and they have tried really hard to set the school apart, due to their consistent efforts. Litter picks, in the school grounds and around the village, are a regular occurrence. We hope the children can help give everyone in the village a great sense of pride in their area."
Mrs Morgan said, "We are blessed to have so many willing children and their parents and grandparents, who have worked with us over the past few years to help broaden the children's experiences through looking after the school and surrounding area so well."
The hope and expectation now is that this legacy can be maintained and extended beyond the school in years to come.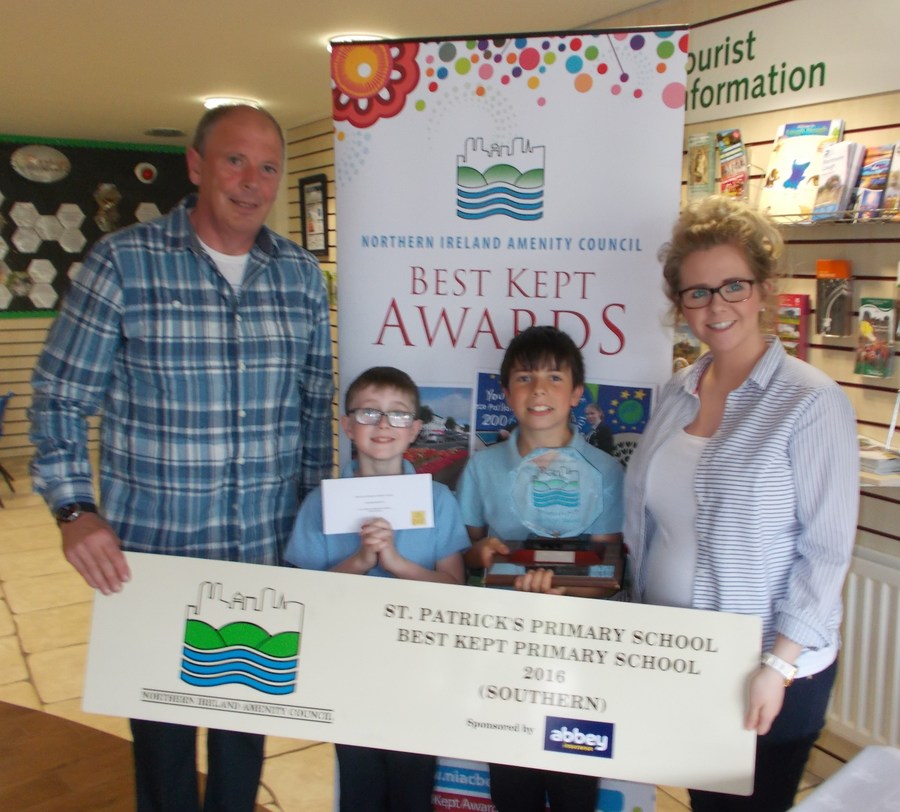 Planting flowers and keeping our school tidy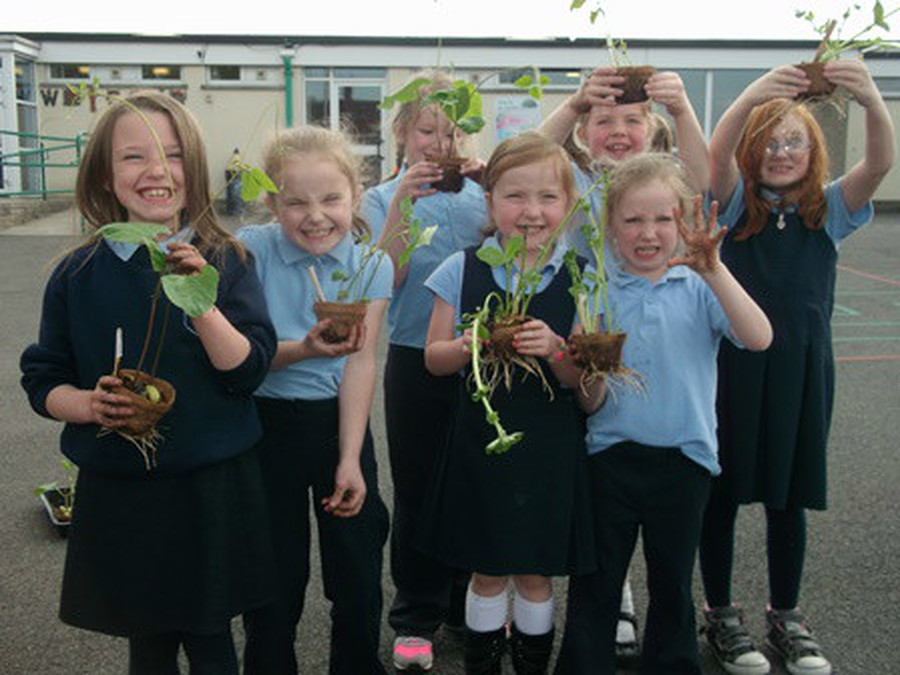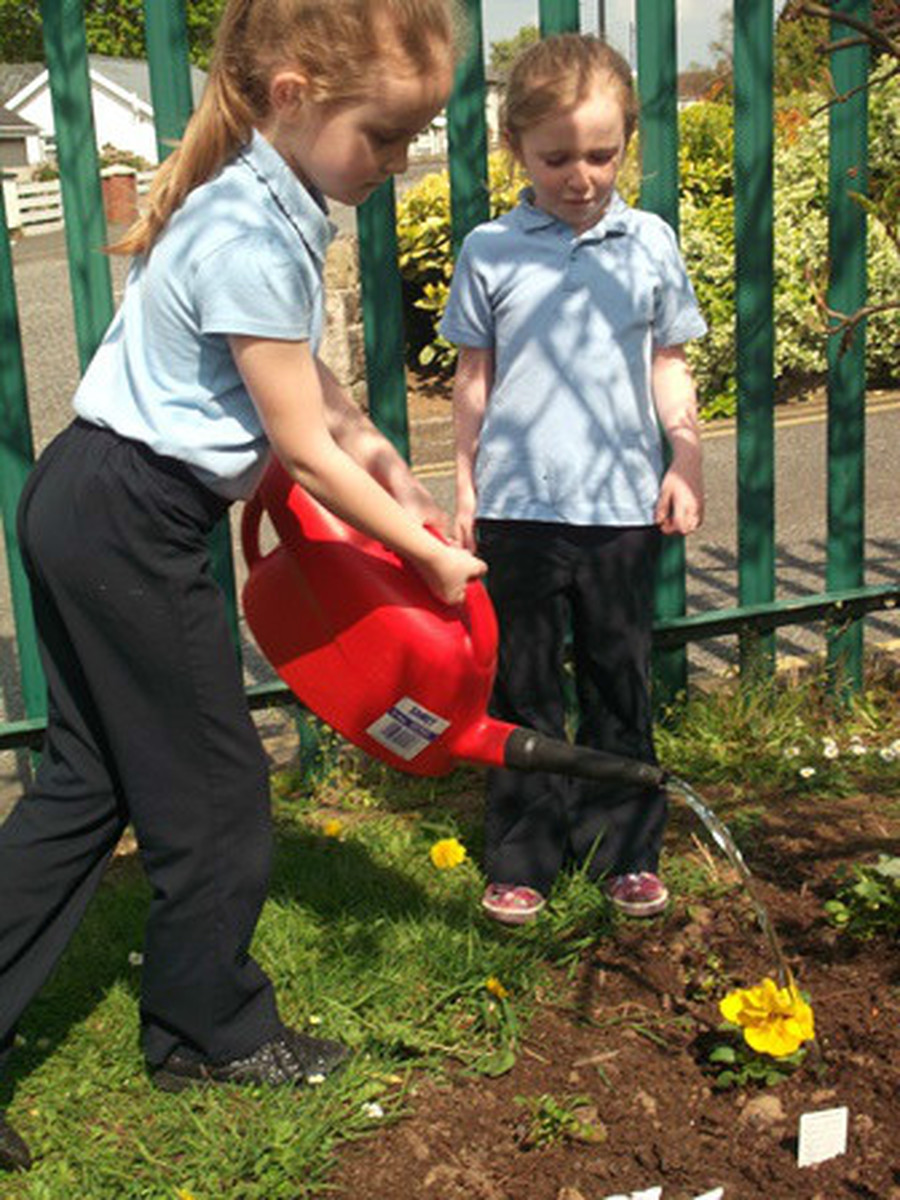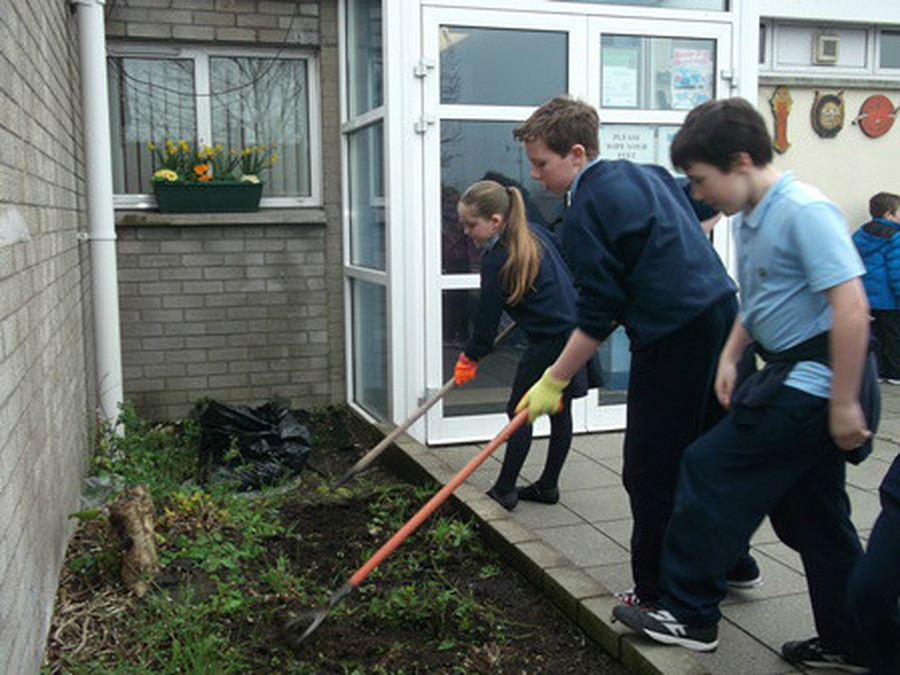 Primary 1/2 building a minibeast hotel from crates and leaves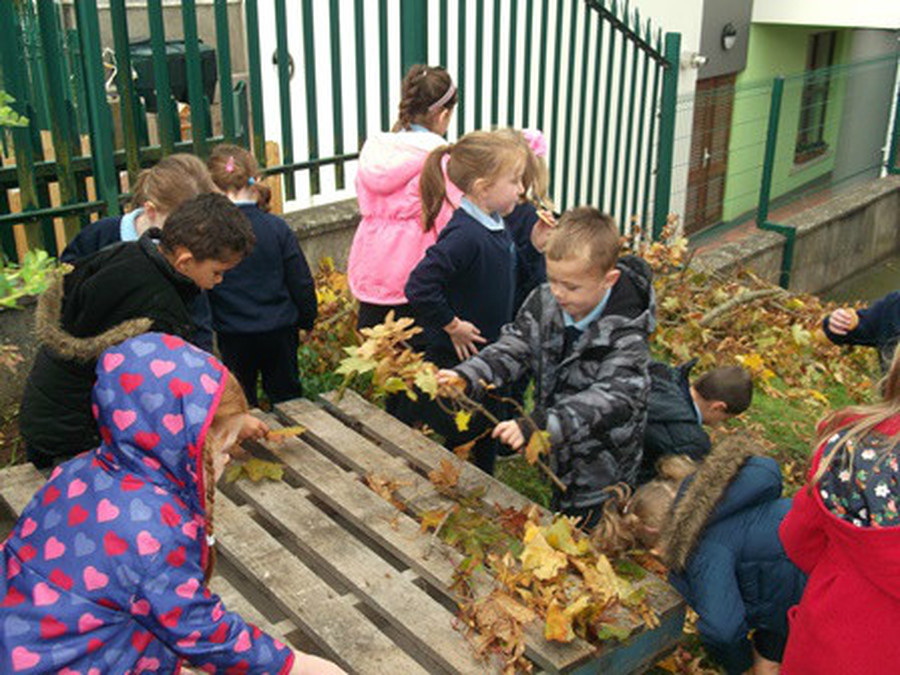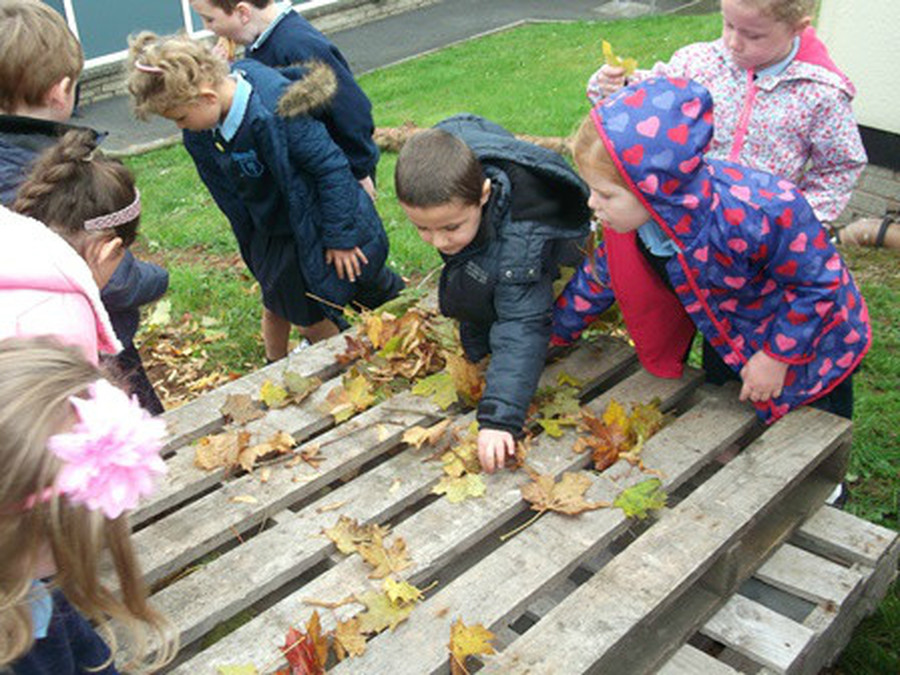 Big Spring Clean-15th March 2019
The boys and girls of St. Patrick's carried out their second Village Litter Pick of this school year. We cleared away 21.5kg of litter from the around the main village area. Fantastic work every one.
Wild Flower garden September 2015
Green house building and planting Fruit and veg.....
The pupils planted lettuce in the Spring and watched it grow. They then picked it when it was ready and brought it home to eat!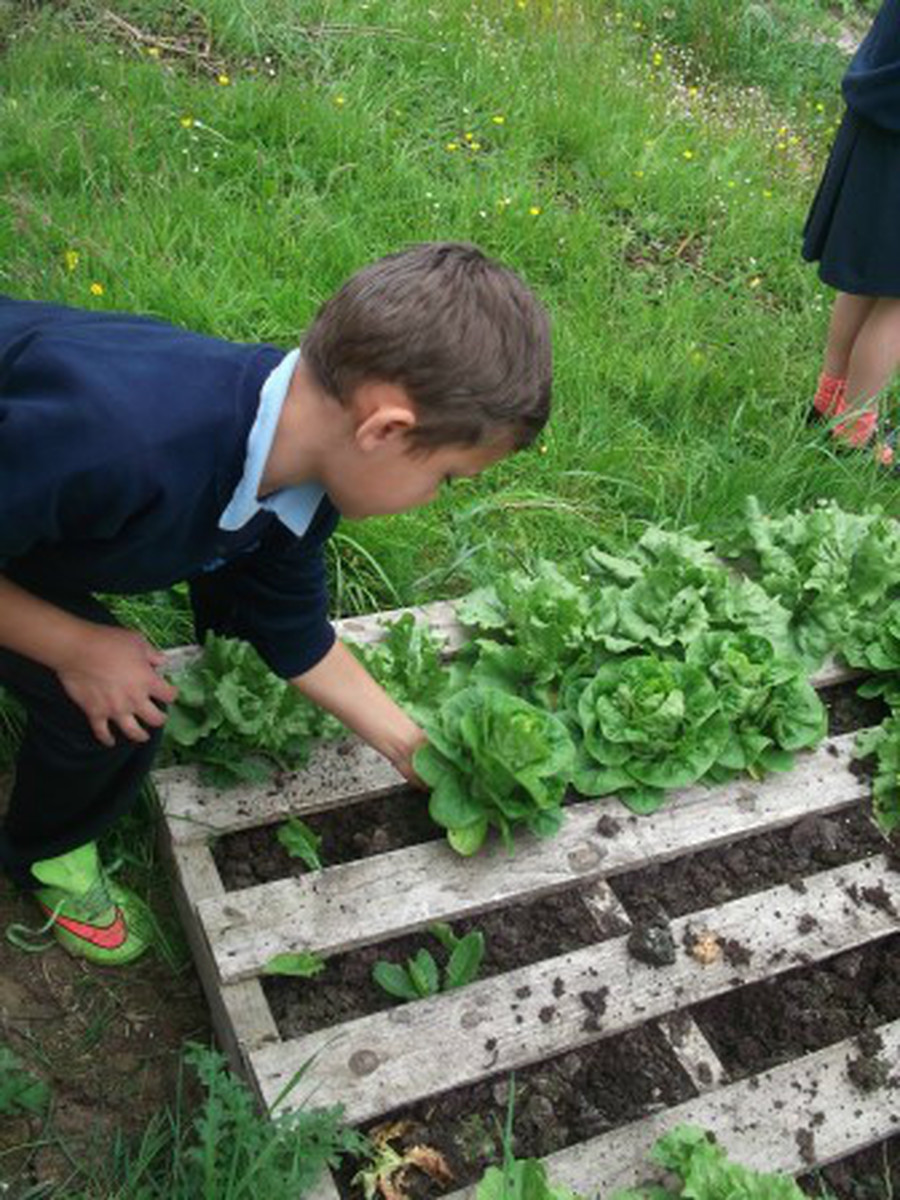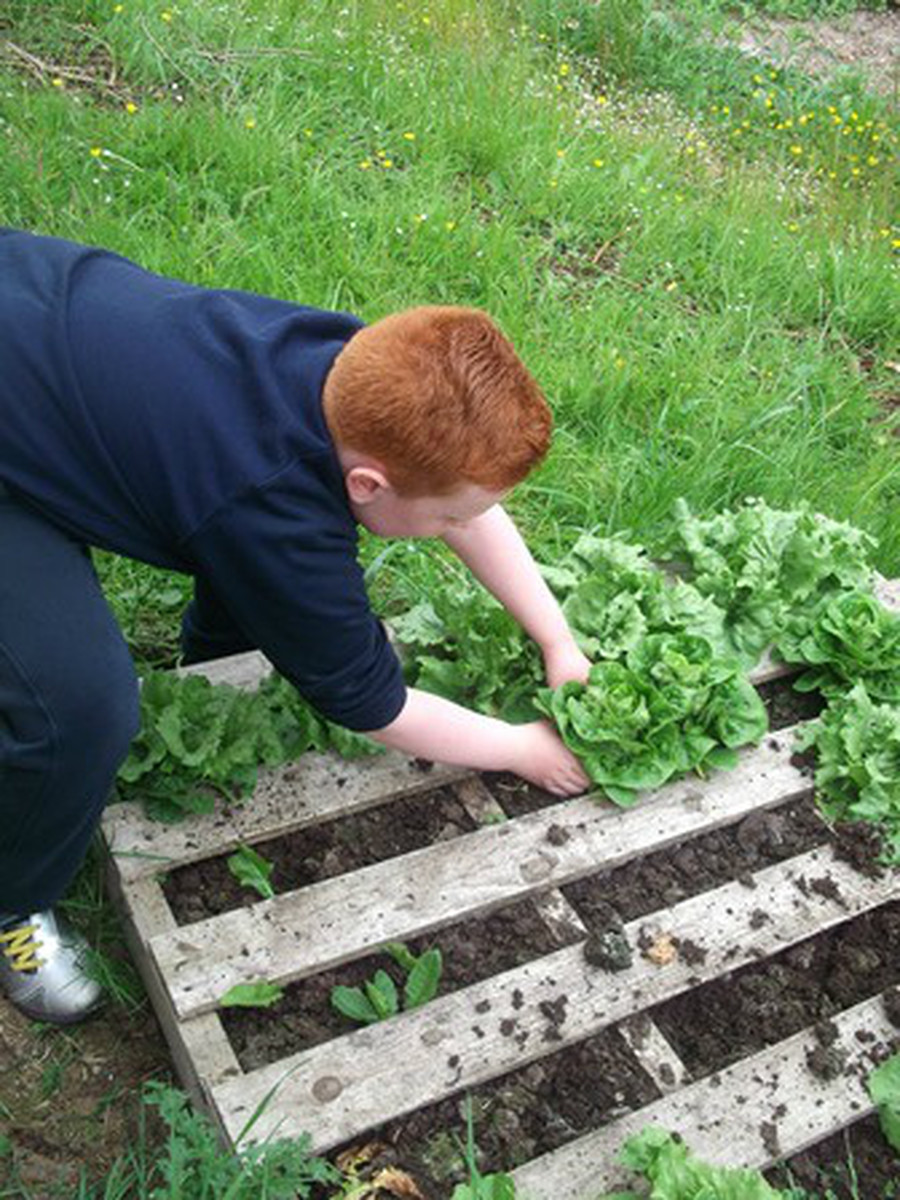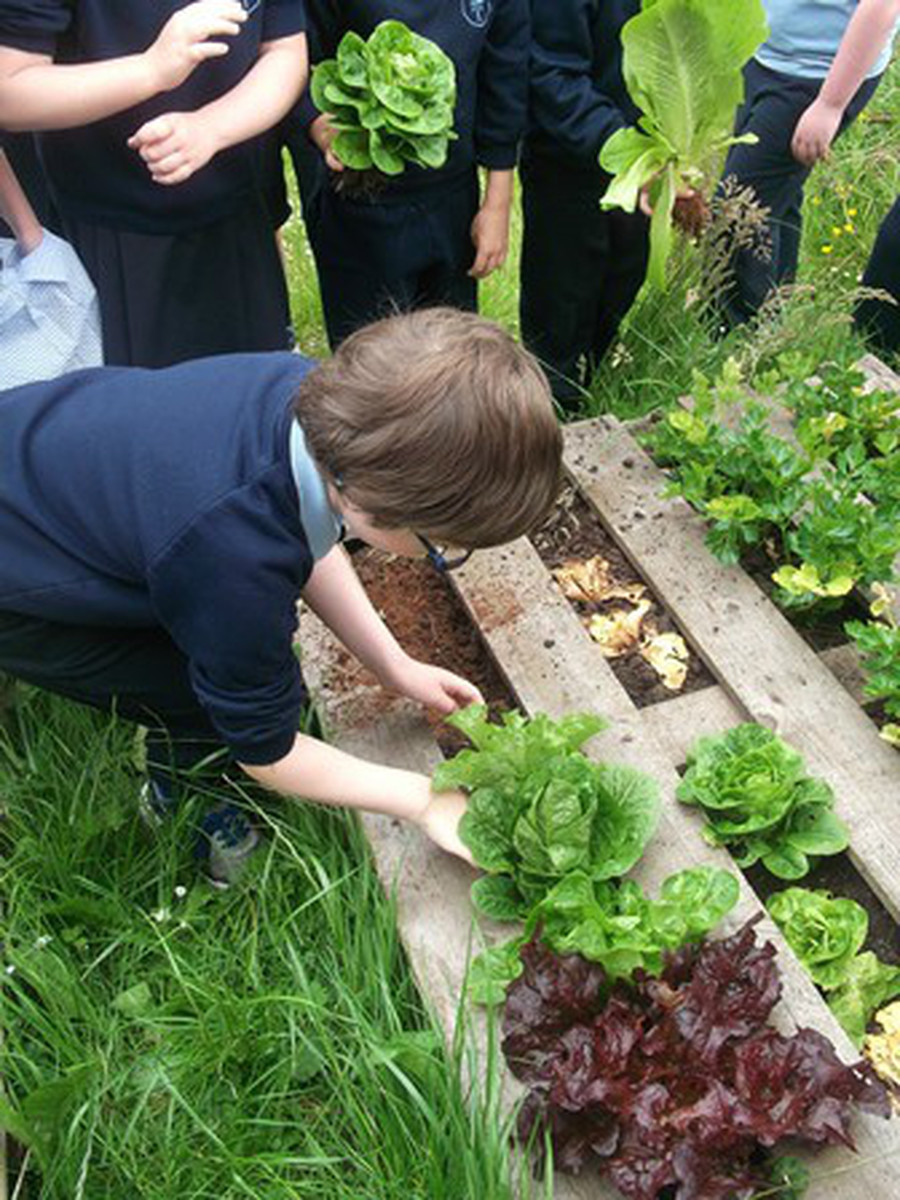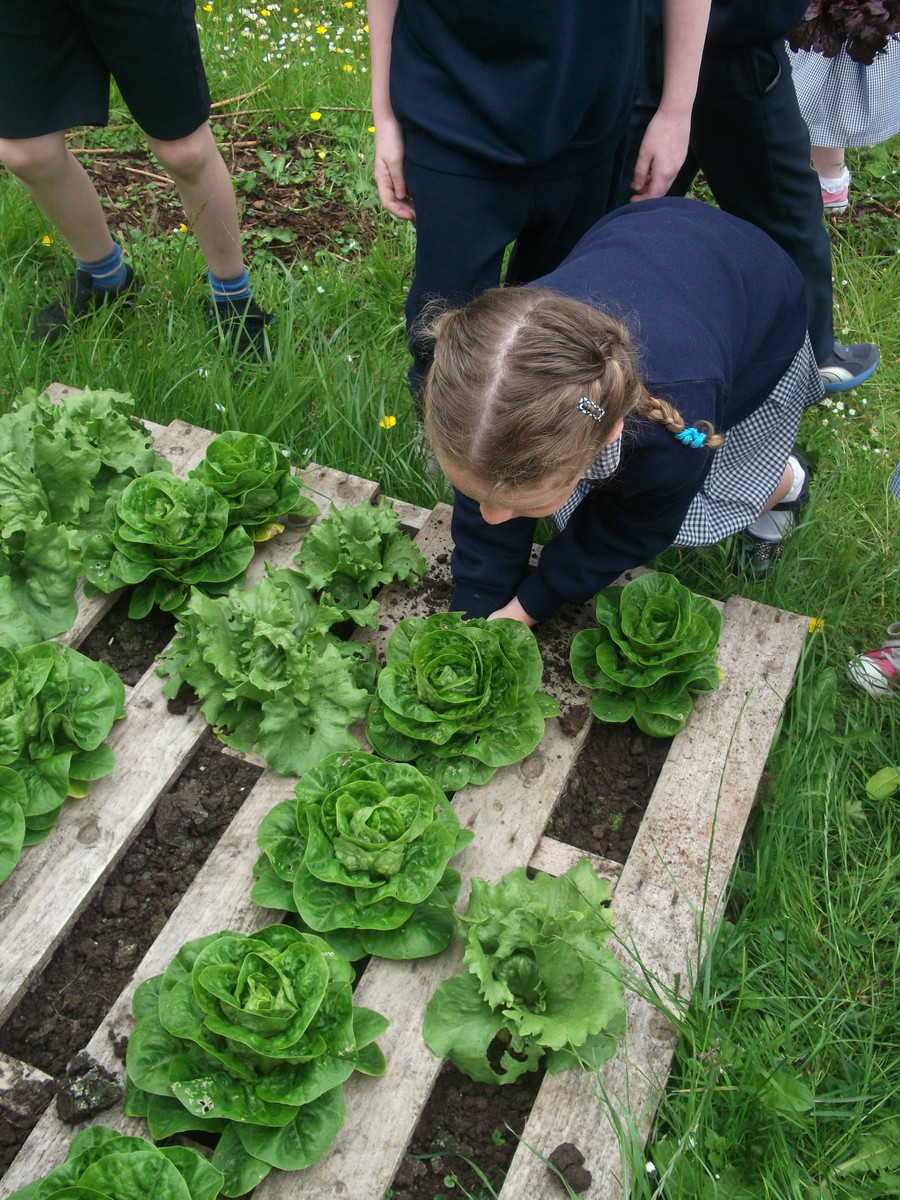 Our beautiful wild flower garden that has been prepared for this Spring.....Look out for our amazing spread of wild flowers.....April 2016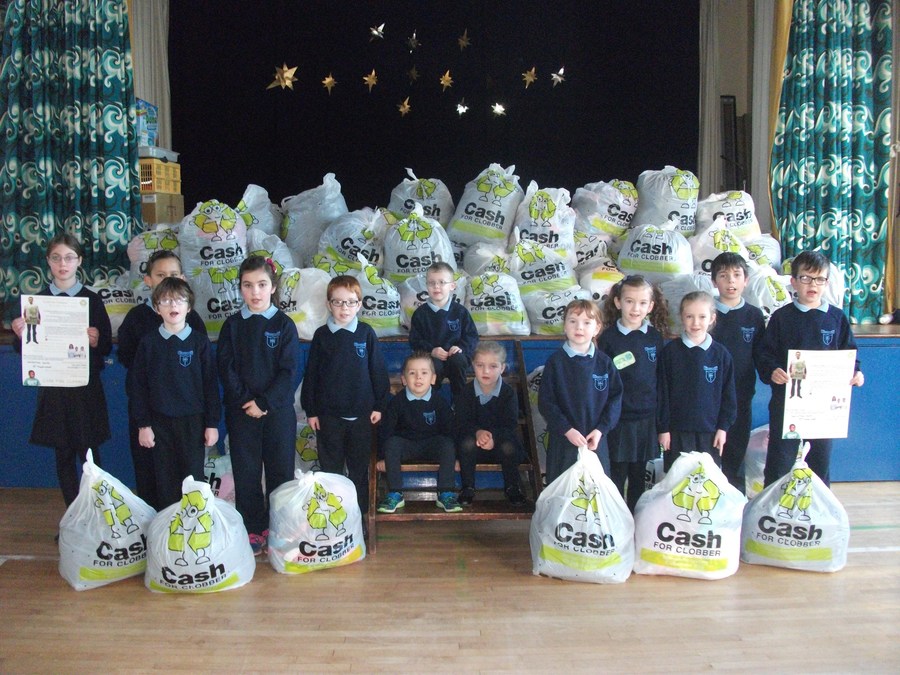 A massive thank-you to everyone who contributed to our Cash For Clobber this year. Over 55 bags were collected which will help raise much needed funds for our ECO School's projects over the coming year.......Well done everyone!!!!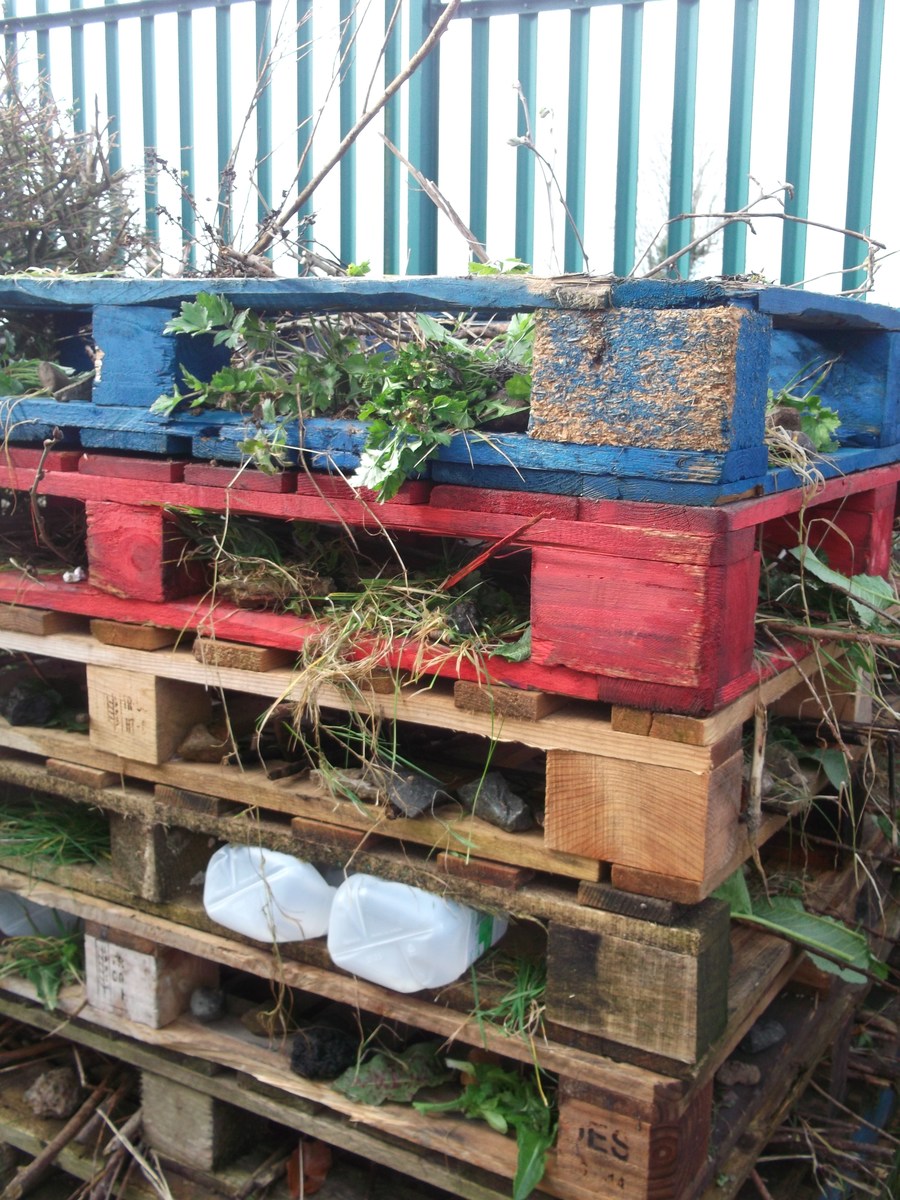 Our mini beast hotel is fit for a king!!